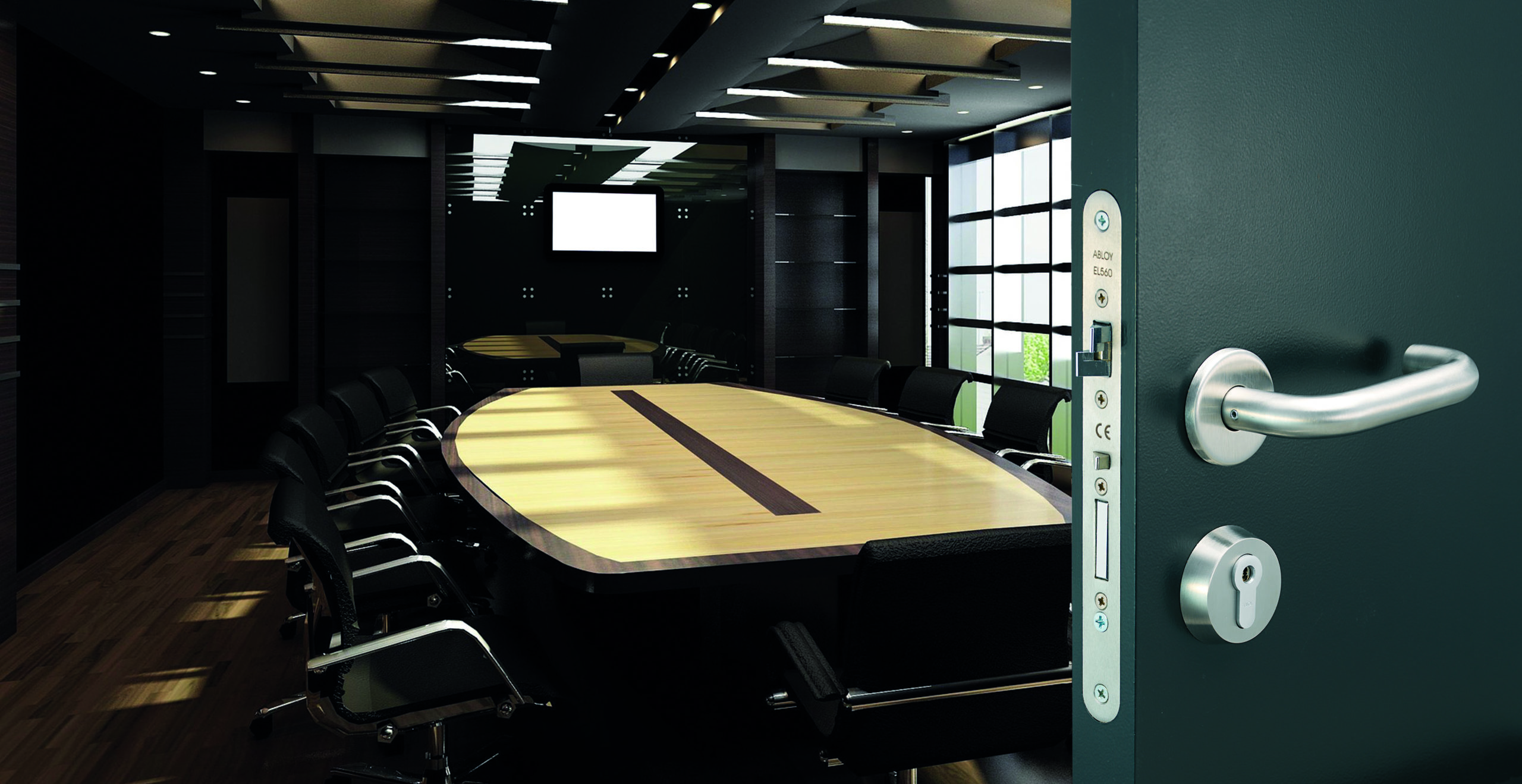 To mark the start of Fire Door Safety Week 2021, Abloy UK has called for greater awareness and education of fire door compliance, highlighting the additional challenges that the adoption of flexible working has placed on managing access control and occupant life-safety in commercial buildings.
Pat Jefferies, Commercial Director at Abloy UK, explains: "The commercial working environment has changed drastically over the last year, with many organisations adopting a more flexible way of working with a mix of on-site and working from home.
"This means many commercial buildings will potentially have significantly reduced occupancy, but just because a building has fewer people in it, doesn't mean fire safety can be overlooked or underestimated.
"In the event of an emergency such as a fire, there needs to be a reliable exit route that allows a quick and easy escape, so it's vital the correct locking solutions are installed at access points. As well as the importance from a life-safety perspective, this will also help to control the flow of people."
It's positive news that UK fire statistics show a reduction in incidents, with 153,314 fires in the 2019/2020 period – a six per cent decrease compared with the previous year – but one fire or fatality is one too many.
With this is mind, the Abloy Academy has been educating delegates on fire door compliance for over a decade, offering a free-of-charge Electrical Locking Fire and Escape Doors CPD course.
This RIBA Approved CPD covers the fundamental requirements when incorporating access control systems in commercial buildings, including the electric locking options available, and how to design standard compliant access control systems.
It also explains how to ensure that electric locking specifications meet the requirements of both fire door and escape door legislation. This includes BS EN 179 Emergency Escape (for when the building occupants are aware of the building environment), BS EN 1125 Panic Escape (for environments used by the general public) and BS EN 13637 Electronically Controlled Escape Systems (for use on escape routes).
These standards state that even if a door is electronically controlled for access there must be a compliant mechanical means of escape in an emergency. In the case of fire doors this is essential to provide fire protection, compartmentalise a building and protect the escape routes.
As well as providing free courses on fire door compliance, Abloy UK also offers a range of compliant security product packages that are specifically designed for panic and escape doors. Its range of electric locks includes motor and solenoid locks, which are the most effective forms of electric locking and adhere to the mandatory fire and escape standards.
Pat adds: "When it comes to access control in public and commercial buildings, there is no greater responsibility than specifying and installing the correct locking solution on emergency escape and fire doors.
"Although Fire Door Safety Week gives us a relevant platform to highlight these issues, fire door safety should be front of mind all year round – especially when the ultimate cost from non-compliance can be the loss of life."