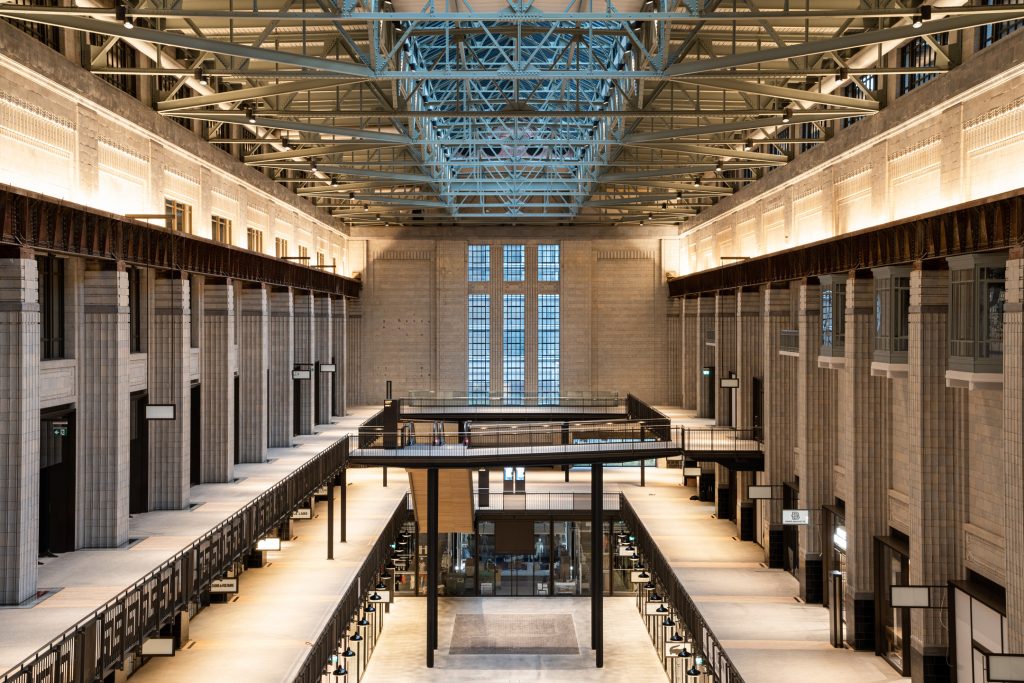 On Friday 14 October the public can view the restoration work being undertaken at Battersea Power Station. The project has seen WilkinsonEyre and Battersea Power Station Development Company (BPSDC) restore and adapt the listed building's former industrial sites to create a new mixed-use neighbourhood London.
Originally designed by architect Giles Gilbert Scott, the building once provided a fifth of London's electricity and powered some of the capital's landmarks such as the Houses of Parliament and Buckingham Palace before decommissioning in 1983.
The opening marks the culmination of nearly a decade of work to restore the building. It follows a series of phased completions, including the opening of the first apartments in 2021.
Battersea Power Station offers over 100 shops, restaurants and cafes, function rooms, office space and 254 apartments as well as Lift 109, a chimney lift experience with 360 degree views of London.
The whole project forms the cornerstone of a £9bn redevelopment project which also includes 8ha of public space, all served by the newly opened extension of London Underground's Northern Line.
The chimneys were rebuilt between 2014 and 2017 using construction methods similar to those of the original construction in the 1930s and 1950s. The chimneys and unobstructed turbine halls remain the dominant features of the building. Other key design elements include a full-height glass cavity behind the south wall and a huge central atrium.
The restoration of Turbine Hall A retains its original 1930s Art Deco feel, while Turbine Hall B has a more minimalist aesthetic from the 1950s. The two halls will house a number of branded retail units. It is the first time that both halls are open to the public.
A row of Sky Villas, arranged around a garden square, are located above the Boiler House on either side of the power station.
The two control rooms historically responsible for managing the distribution of electricity from Carnaby Street to Wimbledon have also been restored, becoming a function room and all-day bar.
In the boiler house, two entrance atriums greet visitors coming from the north and south sides of the development and feature skylights showing the chimneys from below. Switch House West (to be completed in 2021) and East (to be completed in 2022) have been converted into apartments.
Throughout the project there is a palette of brick with glass and historic ceramic tiles and steel. Approximately 1.8 million bricks were sourced from original brick makers Northcot Bricks in Gloucestershire and Blockleys in Shropshire to repair the walls of the power station.
New structural interventions include arch trusses supporting the original southern entrance wall. Gardens are now planted on the roofs of all the main volumes, and the surroundings of former coal yards and railway sidings have been reinvented as parks and public spaces.