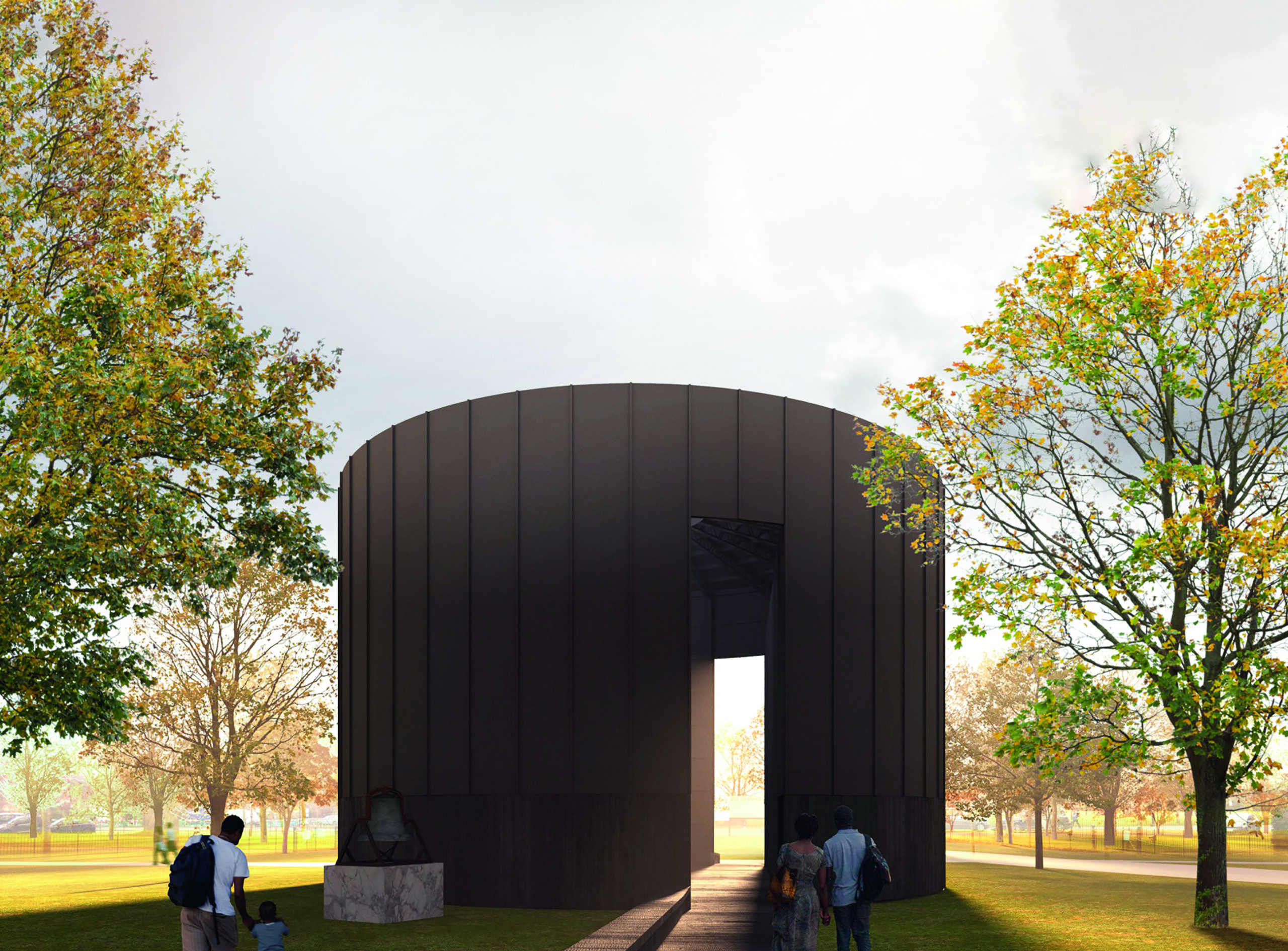 Designs for the 2022 Serpentine Pavilion in London, by Chicago-based artist Theaster Gates, have been revealed. Titled 'Black Chapel', the pavilion will be realised with the architectural support of Adjaye Associates. 
Gates's concept for the pavilion – the annual architectural commission from the Serpentine Galleries – draws inspiration from the kilns of Stoke-on-Trent, paying homage to British craft and manufacturing traditions.
The design of the wooden pavilion seeks to recreate the meditative atmosphere of a small chapel, and light pouring through a rooftop oculus will contribute to a sanctuary-like and reflective environment. In function, the pavilion will also reflect the role of a chapel in a community. An operating bell, originating from a demolished church in Chicago's South Side, will be placed next to the entrance of the pavilion and will be used to call, signal and announce performances and activations in the space – with an emphasis on music and public engagement. The pavilion will be designed to minimise its carbon footprint and environmental impact. The predominantly timber structure will be lightweight and fully demountable, with a focus on reusable materials. After its summer stint outside the Serpentine Galleries, the pavilion will be re-sited to a permanent location for a second life.
The 2022 Serpentine Pavilion will be open to the public from 10 June to 16 October at the Serpentine Galleries, Kensington Gardens, London.