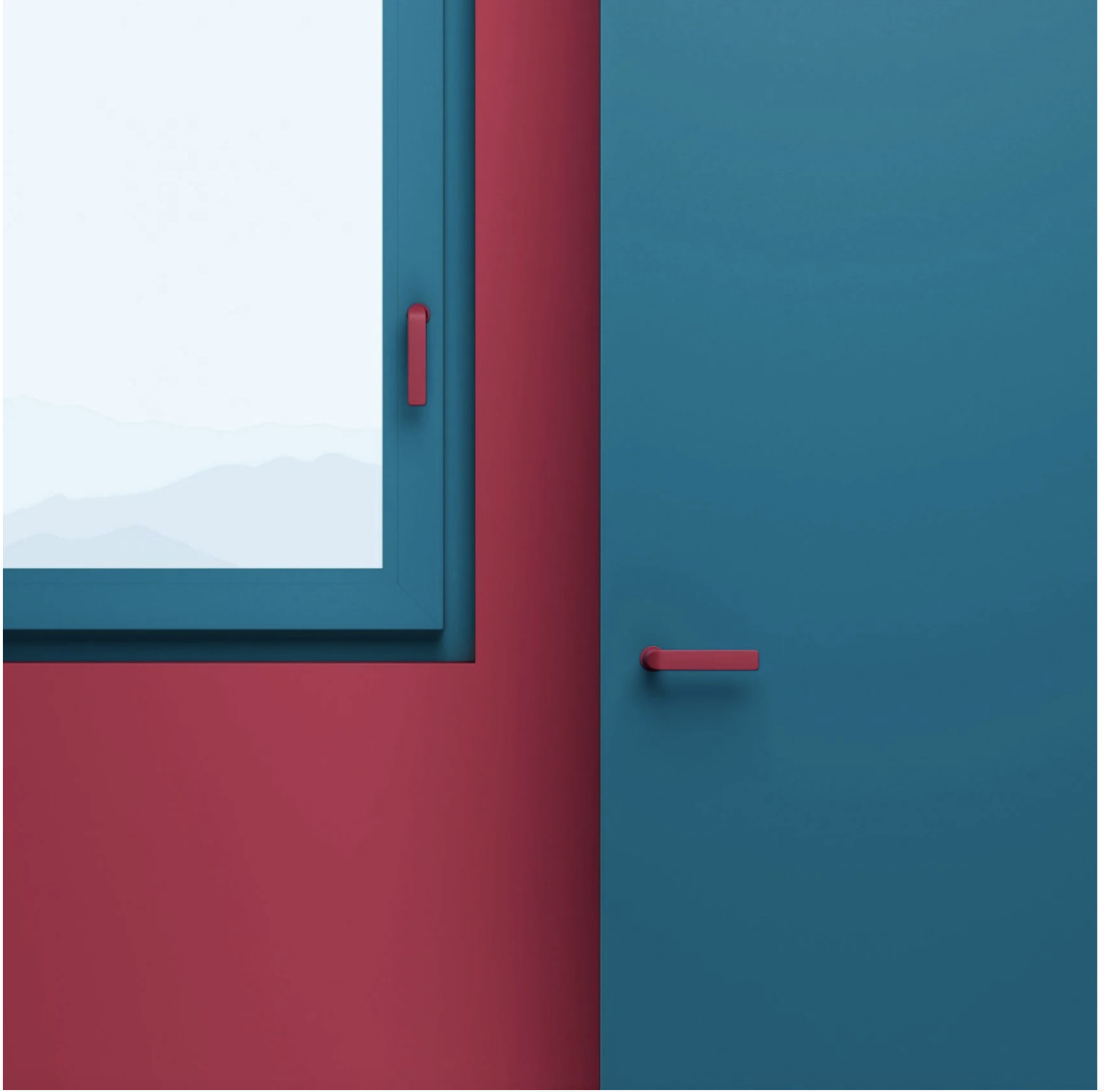 German door handle manufacturer FSB has launched a series of door hardware informed by French architect Le Corbusier's Polychromie Architecturale colour palette.
Les Couleurs Le Corbusier can be used in conjunction with both windows and doors. 
Made from aluminium and available in 63 shades, the collection includes handles for doors, windows, fittings and fixtures for users with reduced mobility.
FSB designed the Les Couleurs Le Corbusier collection to have an "architectural colour palette" that provides a consistent colour scheme in interiors.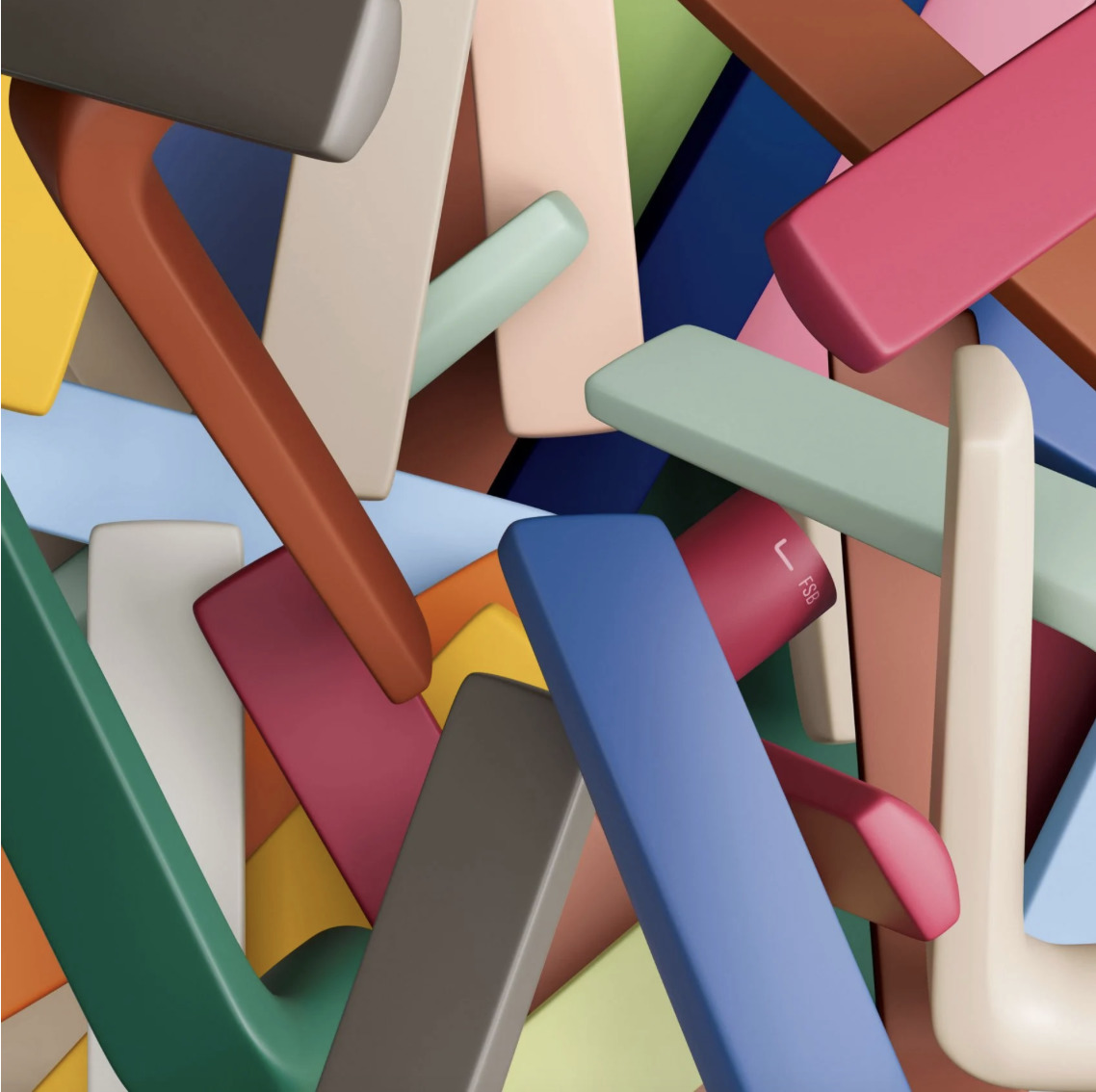 It includes a variety of colours, including neutral creams and greys, deep plum purples, sky blues and leafy green shades.
Carefully considered, the interaction of material, form and colour give rise to a quality of design that delights both hand and eye alike," said FSB.
"Having stood the test of time, Le Corbusier's colour palette gives every project an individual look, from the door or window handle to the entire space", says FSB managing director Tobias Gockeln. "All shades of the Polychromie Architecturale can be combined with one another. The sophisticated system gives architects plenty of scope for creativity, confident that they are making the right choice, thereby simplifying day-to-day planning", adds Jürgen Hess, FSB's second managing director.