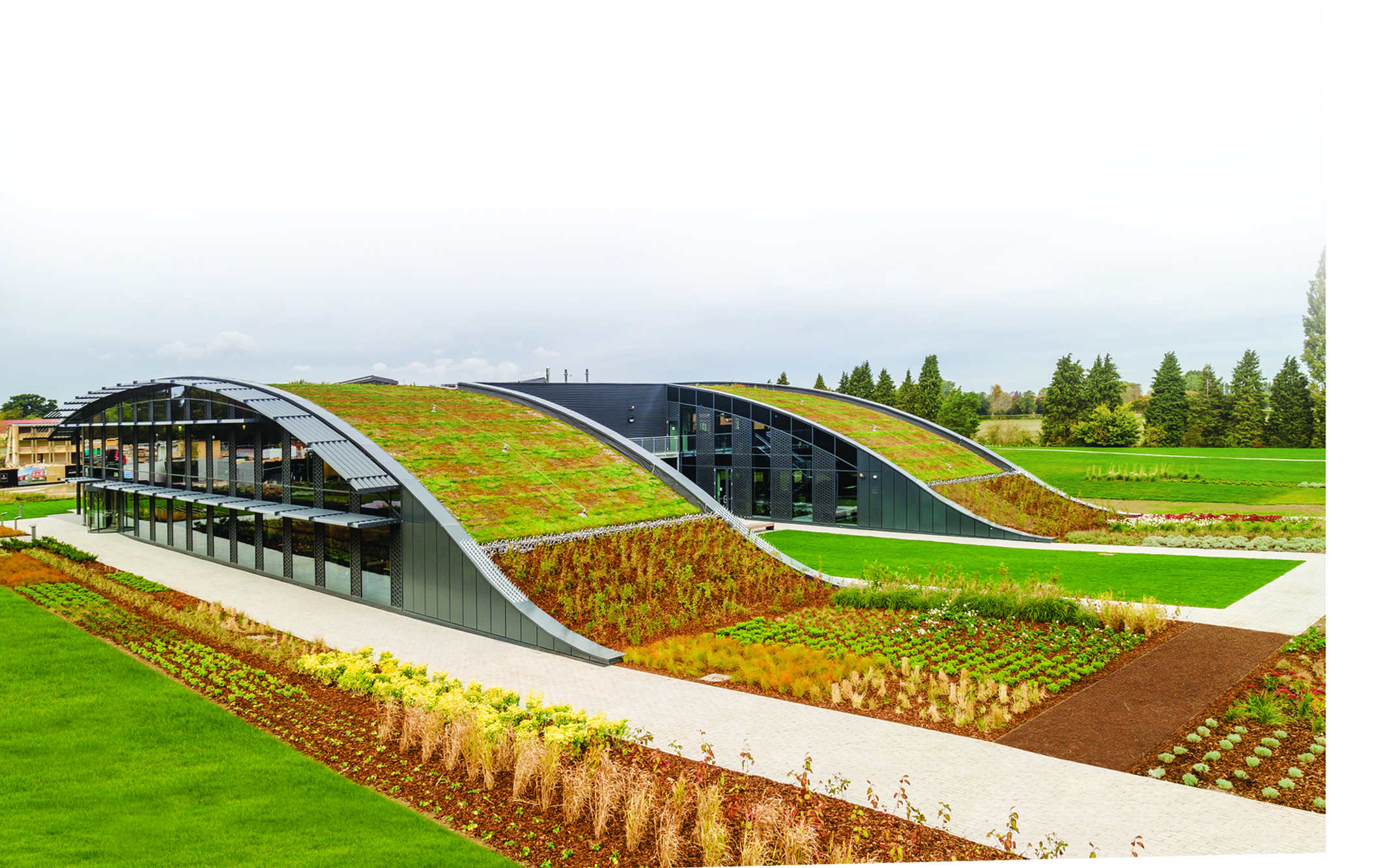 Automatic doors were integral to a building where environmentally friendly criteria was at the heart of its design
The Centre for Agriculture and Biosciences International (CABI) recently moved to a new, state-of-the-art headquarters in Oxfordshire. The challenge was to design an energy efficient, purpose-built home for the not-for-profit organisation that was in keeping with its values of protecting the environment and enhancing bio-diversity. It provides a workplace for up to 180 members of staff and is an impressive local landmark.  
Designed by Scott Brownrigg CABI's new premises is highly energy efficient with a passive ventilation system and a careful selection of materials for the building fabric, which will absorb carbon dioxide, to embrace the aim of a low carbon construction. The new headquarters features a photo-voltaic solar array system to harvest the sun's energy, an extensive lightweight sedum green roof and a curtain wall system to allow for natural ventilation. Rooflights also provide natural top light to help reduce demand for electric lighting.
The new entrance had to meet the same environmental values. A GEZE Slimdrive SCR automatic curved sliding door was chosen to provide a light and airy all-glass lobby entrance which blends seamlessly into the facade.
The circular entrance features two sets of automatic bi-parting curved glass sliding doors, creating a lobby that minimises heat loss or gain and so helps to contribute to the building's environmental credentials. In addition the Slimdrive SCR combines high performance with unobtrusive operation – the drives are just 7cm in height and very discreet.
GEZE UK national specification manager Richard Richardson-Derry said: "Creating an environmentally friendly building was essential to CABI and we were delighted to play a part in achieving this. The Slimdrive SCR is perfect for providing an entrance that limits temperature variation'.
Ed Hayden from Scott Brownrigg echoes this: "GEZE's solution of a lobby entrance fitted perfectly with what we wanted to achieve."
The CABI headquarters has been shortlisted for the ArchDaily Building
of the Year 2021. n