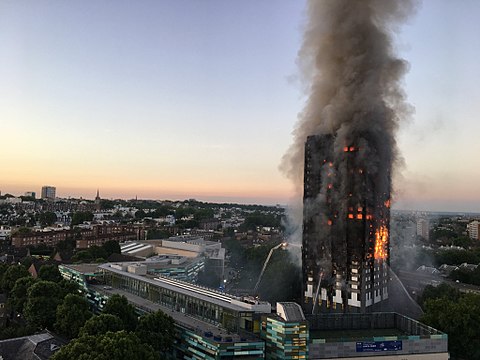 The Grenfell Tower Inquiry will not publish its much-anticipated second and final report into the disaster until next year, it has been revealed.
The report will detail the causes of the 2017 fire, which killed 72 residents in the 24-storey residential tower block in North Kensington.
But its publication, which was due later this year, has been delayed until early 2024. 
The team released an update on 2 May, announcing the delay to its findings, which will be sent to the prime minister next year.
A statement published by the inquiry team read: "We recognise that everyone involved in the inquiry wants the report to be published as soon as possible and we fully understand the importance that has for them and for the wider public.
"'"However, it is also important that, as what we hope will be regarded as the definitive version of events, the report is complete and accurate."
The statement went on to say different chapters of the report are still in draft stages, and several stages are currently incomplete.
The report is expected to address failures made by various parties, including architecture practice Studio E, which was involved with the 2016 refurbishment of Grenfell Tower, when flammable insulation and cladding were attached to it.
The inquiry, chaired by Martin Moore-Bick, has said it will contact any parties which are criticised before the report is finalised, explaining the basis of the criticisms.
The inquiry's hearings began in 2018, 10 months after the fire at the west London block.
The inquiry's Phase I report, establishing what happened on the night of the fire, was published in October 2019 which recommended that panels with polyethylene cores on the exterior of high-rise buildings be removed as quickly as possible.
The 300-day inquiry itself closed in November 2022, when in a closing statement one of the lawyers for the bereaved and survivors named Studio E Architects among those who bear 'primary responsibility' for the full extent of the Grenfell Tower fire.
Last month, more than 900 people affected by the Grenfell Tower fire – including the bereaved and those forced from their homes – agreed a civil settlement with several companies, including contractor Rydon and public sector bodies.