Cooke Brothers is a UK manufacturer specialising in the design, development and supply of high-performance architectural hinges, hardware and bespoke products. It is now celebrating its 150th year in business. It has been a family-run business since 1872, something Tim Cooke, the managing director, stresses. "We are very much a family business, into our fifth generation and we have all applied ourselves wholeheartedly," he says, adding that this brings a strong work ethic, the loyalty of staff and enables
long-standing customer relationships. 
When the firm began in the late 1800s its main products were cabinetry – it supplied the hinge used in the handmade dashboards of Jaguar S-Type and E-Type, for example. Its also supplied a lot of decorative brasswork, popular in the Victorian era.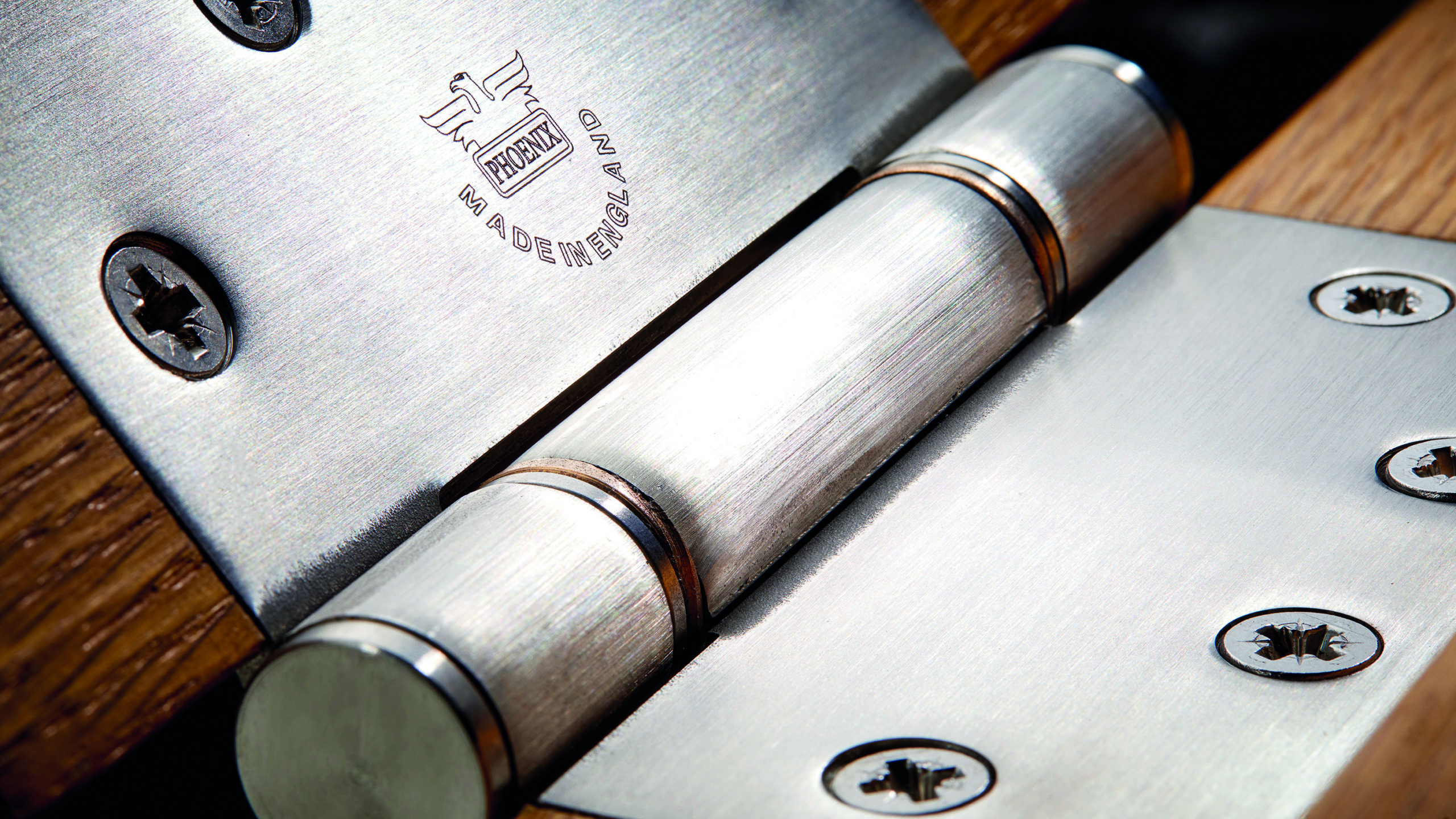 Fast forward to today and the business has grown and diversified enormously. In recent years customers have included high-end car manufacturers including Aston Martin, Bentley and Porsche and also white goods such as Aga Rangemaster and Indesit. It has seen its products used across a vast array of projects from the Nine Elms development in London, to the expansion of Hong Kong airport. And it also provided hinges for security doors at Hinkley Point C nuclear power station.
Tim explains that having roots in engineering helped the firm develop. Despite its age, Cooke Brothers has only been operating in the architectural ironmongery sector for the past 45 years but AI now constitutes 50% of its business. Phoenix Tooling & Development is part of the group, making precision press tools. "Our background in engineering means we offer quality and technical excellence," says Tim, adding, "and it means we have adaptability and flexibility skills." 
The firm moved steadily away from lightweight brasswork and cabinetry towards heavier products and doors. "We moved away from brass into stainless steel with greater loading that required high performance and bearing technology." JCB is one of the firm's largest engineering customers – specifically for its Sideloaders.
The business is now based in Aldridge but began life in the jewellery quarter of Birmingham, moving to Aston prompted by growth and then to its current home when more space and a cleaner environment was needed in a post-war city scenario.
TIm also credits the company's success over the years to solid financial prudence which he says has enabled the firm "to weather many storms", most recently the credit crunch of the later 2000s and the Covid pandemic. "A strong financial underpinning saw us through bad times as did our in-house technical expertise in the tooling business."
Brexit and its fallout has not had a huge impact on the business. The company has partners in Germany for its concealed hinges and some in the Far East, carefully selected for their integrity "to fit our philosophy and design" says Tim. "We never offer a generic solution," he adds "it's a high performance product every time."
Speaking about UKCA Tim says while it is an expensive process, as a lot of products are involved, "it is important to have it; every industry has the same burden to solve".
Service is the key differentiator going forward. Firms like Amazon have set a benchmark for consumers with same-day delivery and the demand now is to drastically reduce times from quote to delivery"

Tim Cooke
So how does the firm plan to keep the success going? "Service is the next challenge," says Tim. "That's the key differentiator going forward. Firms like Amazon have set a benchmark for consumers with same-day delivery and the demand now is to drastically reduce times from quote to delivery. This is an age when you can get a generic product in an hour. We offer a bespoke service so we won't be able to deliver in an hour but then we are not offering a generic solution."
To meet this challenge the business has invested in improving and upscaling its website, CRM and production systems as well as investing in CNC equipment. "Using technology in products and service – for every stage from quote to dispatch – and offering rapid service is where the future development lies."
Tim says the joy in the business comes from developing custom products. "We love designing solutions. Architectural specifiers like Izé and doorset manufacturers work with us because they are trying to find something unique. Sometimes it's a designer's dream, other times it's just a tweak to give something a different twist. Our hands can be tied with certification but the aesthetic of concealed hinges for instance has opened up a lot of opportunities."
With rock solid foundations, bespoke offerings and future developments already in place it's looking like another 150 years for Cooke Brothers is assured.