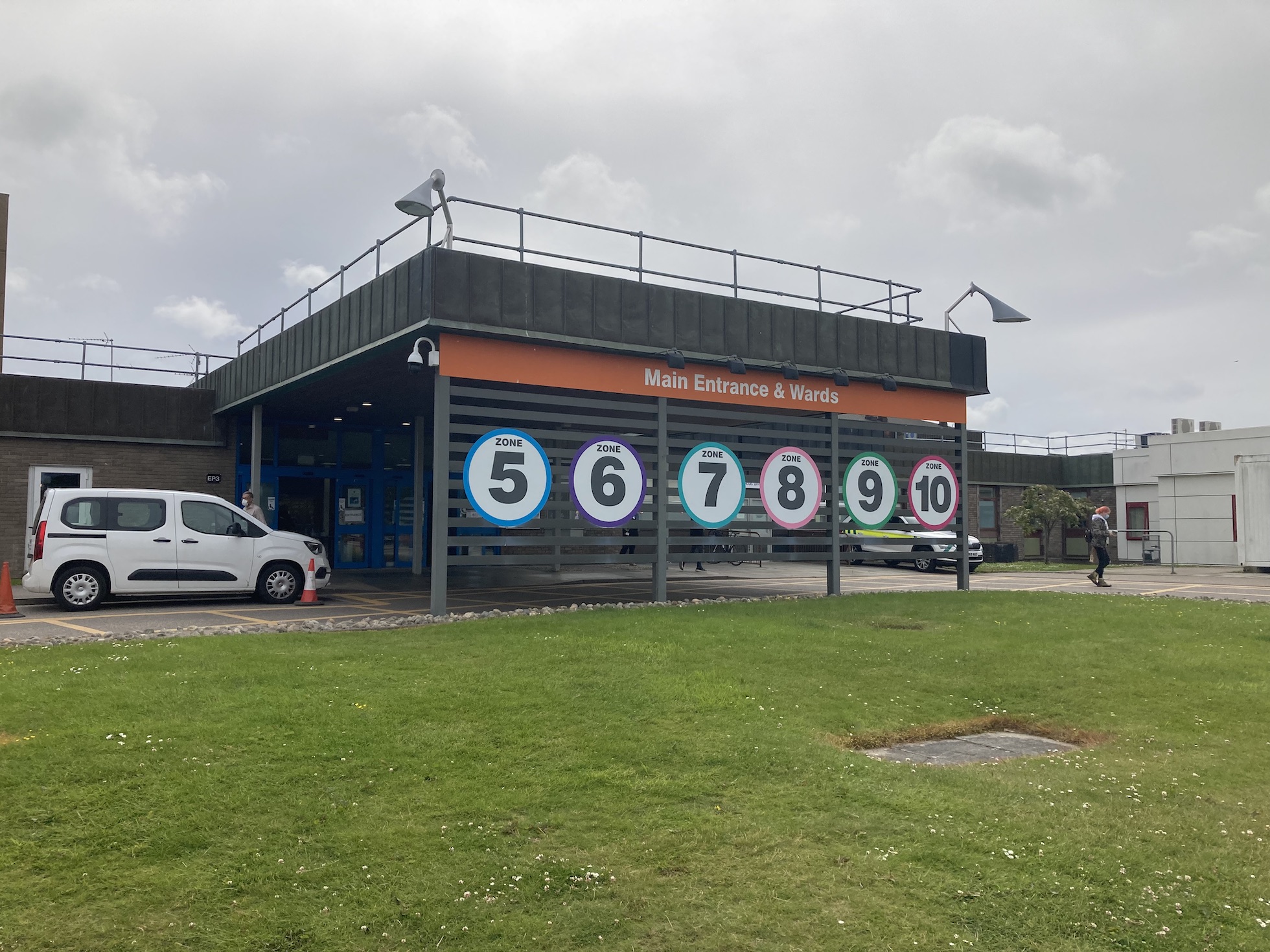 Security firm Abloy UK has supplied NHS Raigmore Hospital, Inverness, with the eCLIQ® electromechanical solution for its on-site facilities management and security.
NHS Raigmore provides an extensive range of healthcare services – surgical, medical, clinical support – and is the only District General Hospital in the NHS Highland Partnership, which owns over 200 sites throughout its Health Board area. Raigmore is a busy hospital with eight floors, over 2,800 staff and over 450 beds.
The sheer size of the hospital estate requires a large facilities management team to oversee building maintenance and environmental services. Plant rooms, high and low voltage rooms and roof hatches are accessed daily to maintain the building – along with a helipad that needs securing and opening when air ambulance need to land.
NHS Raigmore approached Abloy UK to discuss a key management solution that would meet the latest regulations, has the capability to monitor the use of keys and can easily revoke access from lost or stolen keys.
Abloy UK recommended eCLIQ®, a web-based locking and key management solution. The system was installed throughout the estate, with 82 locks fitted by Raigmore's facilities management team and 42 keys issued to staff and contractors. Installation was easy as the cylinders do not require a power output. 
eCLIQ® uses web management software providing valuable insights into when,where and by who the keys are used. Facilities management have a detailed overview and control of access across the hospital as the system logs the time and user of the key every time it's used. If problems occur, it is easy to determine who last entered the room to find out more information in a substantially reduced time.
The risk of unauthorised access is reduced with web management software controlling the validation and revoking of keys. Likewise, former employees who do not return their key will no longer have access because their key can simply be removed from the system. 
eCLIQ® provides life-saving operational benefits during air emergencies, as staff no longer need to locate the helipad key to access the pad. All authorised personnel can use their specific key to unlock the pad, which can prove vital when time is a factor in giving a patient life-saving care.
Colin McEwen, design Lead – estate Management, NHS Raigmore, said: "New legislation required connectivity of assets. Rory at Abloy suggested eCLIQ® as a solution, and the mechanical locks combined with the benefits that connectivity offers have proved a great asset to the hospital.
"Previously, when a key gets lost, the only way to ensure security was maintained was to change our cylinders. eCLIQ® has negated this, saving us money and time. We have set access to coincide with staff shift-patterns and any attempted access out of these times is revoked. The system has also made it easier to see who is accessing rooms.
"We found the cylinders easy to install, and the support provided by Abloy has helped us transition smoothly to this electromechanical system."
Rory Grant, regional specification manager at Abloy UK adds: "eCLIQ® offers Raigmore Hospital a high level of security and is ideal for areas such as plant rooms and roof hatches. The system has performed very well since installation, and we are optimistic about extending the system throughout the NHS Highland."