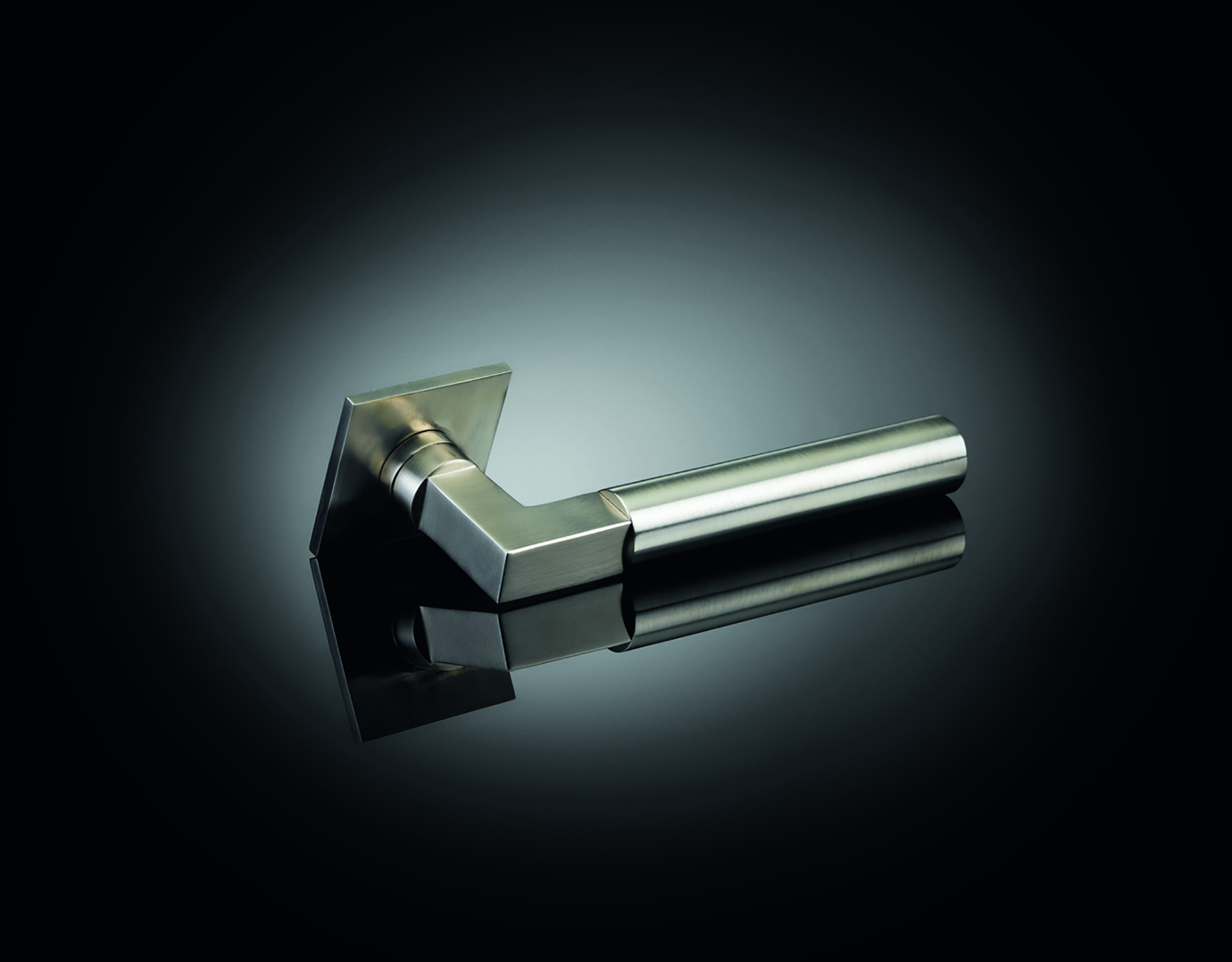 This modernist door handle by Bauhaus founder and German architect Walter Gropius was first put into mass production in 1923, by S.A. Loevy in Berlin, after being originally designed for the Fagus factory in Alfeld. The factory was designed by Gropius as a space that maximized sunlight and fresh air for the workers, in order to improve productivity.
The handle was seen as the most influential of all modernist door handles. Made from nickel-plated brass, the industrial-style handle comprises a cylindrical grip and a cranked, squared stem. It is still produced by ironmongery manufacturer Izé, (in various finishes) who claim it to be the most commercially successful product to emerge from the Bauhaus movement.
Walter Gropius is to this day regarded as the paragon of classic Bauhaus design. He studied architecture at the beginning of the 20th century before entering the design bureau of Peter Behrens in 1907, along with Mies van der Rohe and Corbusier.
When Gropius founded the Bauhaus school in 1919, his utopian manifesto proclaimed that minimalism and a fusion of fine arts and craft would "one day rise heavenwards from the million hands of craftsmen as a clear symbol of a new belief to come." The output was across painting, furniture, architecture, metalwork, pottery and typography, all united by the mass production and 'art into industry' philosophy.
Only 700 students attended the Bauhaus during its short, 14-year lifetime, but the school's design philosophy eventually reached millions. Bauhaus teachers and students scattered worldwide when the Nazis closed the school in 1933. Gropius fled to the US where he designed his New England home in 1938, after accepting a teaching position at Harvard's Graduate School of Design.
Bauhaus had a huge impact on modern design. As one designer put it "I for one, cannot conceive of an Apple or a Braun product's design without
the influence of Bauhaus design."