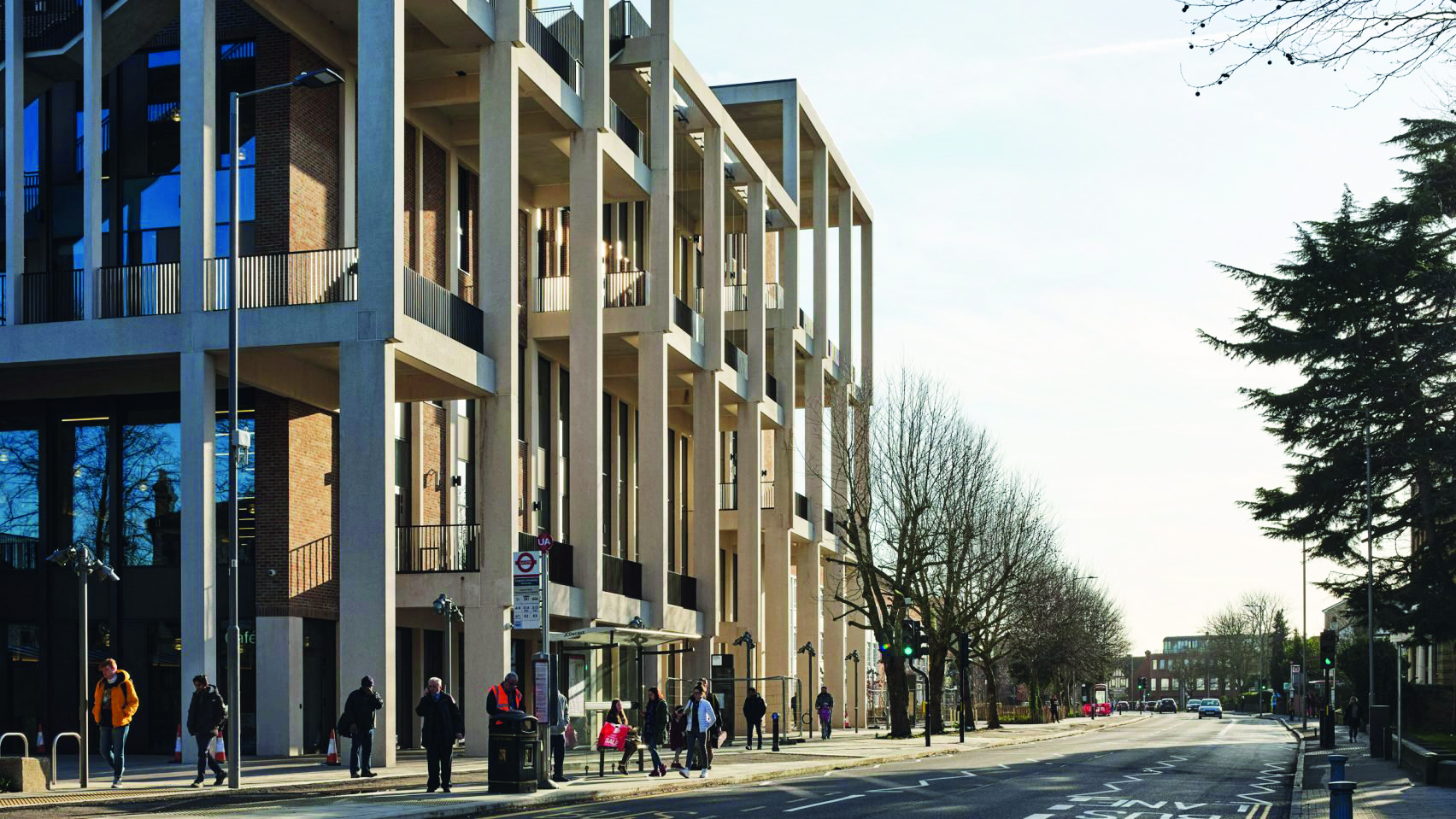 The winner of the RIBA Stirling Prize 2021 – the Oscars of architecture – is Kingston University London Town House.
The £50m build was designed by Grafton Architects who won the 2013 RIBA competition to design it. It is the Dublin-based practice's first built project in the UK although its medical school at the University of Limerick was shortlisted in 2013. The studio was recently awarded the 2020 RIBA Gold Medal, while its founder Yvonne Farrell and Shelley McNamara won the 2020 Pritzker Architecture Prize. AIJ featured a profile of the practice in its Winter 2019 issue.
Designed to act as "the university's front door," the six-storey building was also designed to make students feel like they belong, as half the students at Kingston are the first in their family to attend university. The result is a building incorporating a covered internal courtyard, a multi-floor library, open auditorium, dance studios and a studio theatre, as well as a range of informal learning spaces and two publicly accessible cafés. It has a series of external balconies and walkways, culminating in a rooftop garden with views across Kingston and the River Thames to Hampton Court.
While more than half of the space is open plan, secluded corners allow for private study and group work. Sliding walls make for a flexible ground floor space. The door hardware was provided by Williams Ironmongery, including pull handles, lever handles, hooks and door stops.
Town House was modelled to BIM Level 2 protocols, with much of the building constructed from precast concrete. It is rated BREEAM Excellent for its many sustainability features.
Architect Sir Norman Foster, who was the head of the 2021 RIBA Stirling Prize judging panel, commended the Town House for its versatility, calling it "a progressive new model for higher education".
"In this highly original work of architecture, quiet reading, loud performance, research and learning, can delightfully co-exist," said Foster + Partners founder Foster. "That is no mean feat. Education must be our future – and this must be the future of education."
The build won the Stirling Prize from a shortlist that contained a mosque and a housing development in Cambridge, a bridge in Cornwall, a museum in the Lake District and a housing block in London.