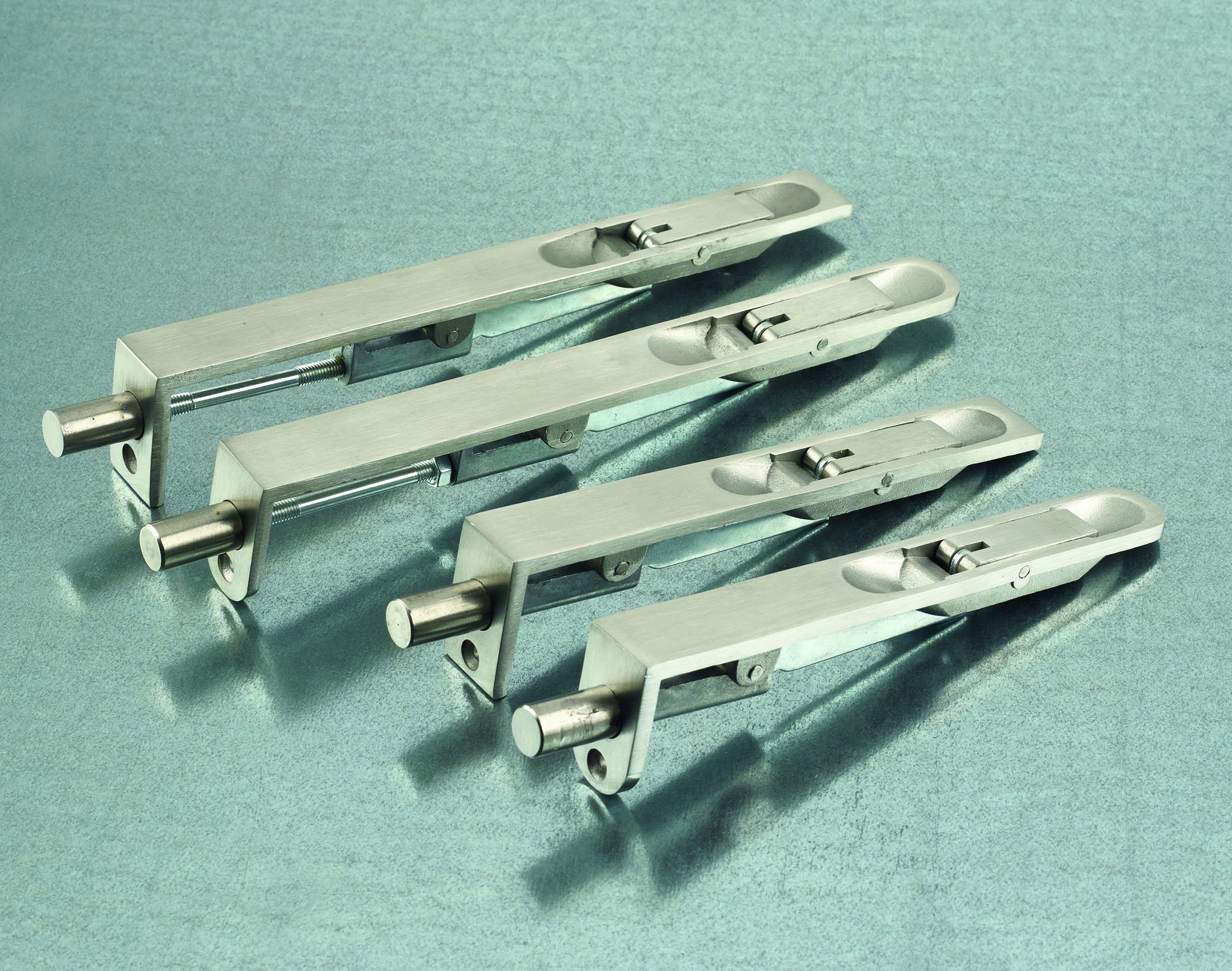 A new flush bolt has been added to the ARRONE range to provide more choice for door manufacturers and specifiers working on commercial projects.
The new 150mm flush bolt from ARRONE, a HOPPE brand, is available in both square and radius variants. It joins the 200mm option which is already available in the AR326 range.
Flush bolts are morticed into a door and are used to lock down the inactive leaf of a double-door set. When the door is closed, the bolts are concealed from view providing extra security. The AR326 flush bolts are of a lever action function and are supplied with fixings suitable for timber doors.
Jonathan Walker, product manager at ARRONE, said: "The new ARRONE flush bolts provide an unobtrusive solution for securing the inactive leaf on a double door assembly. With a satin stainless-steel finish, they blend seamlessly with commercial doors and coordinate with other door hardware. This addition to the range provides further choice for customers looking to meet fire door test evidence."
The AR326-150 has been included on successful FD30 and FD60 fire tests making it suitable for use on fire and smoke resistant door assemblies. This is subject to the scope of approvals on the actual door test evidence.
The flush bolts are part of a wide range of accessories and complementary products from ARRONE.