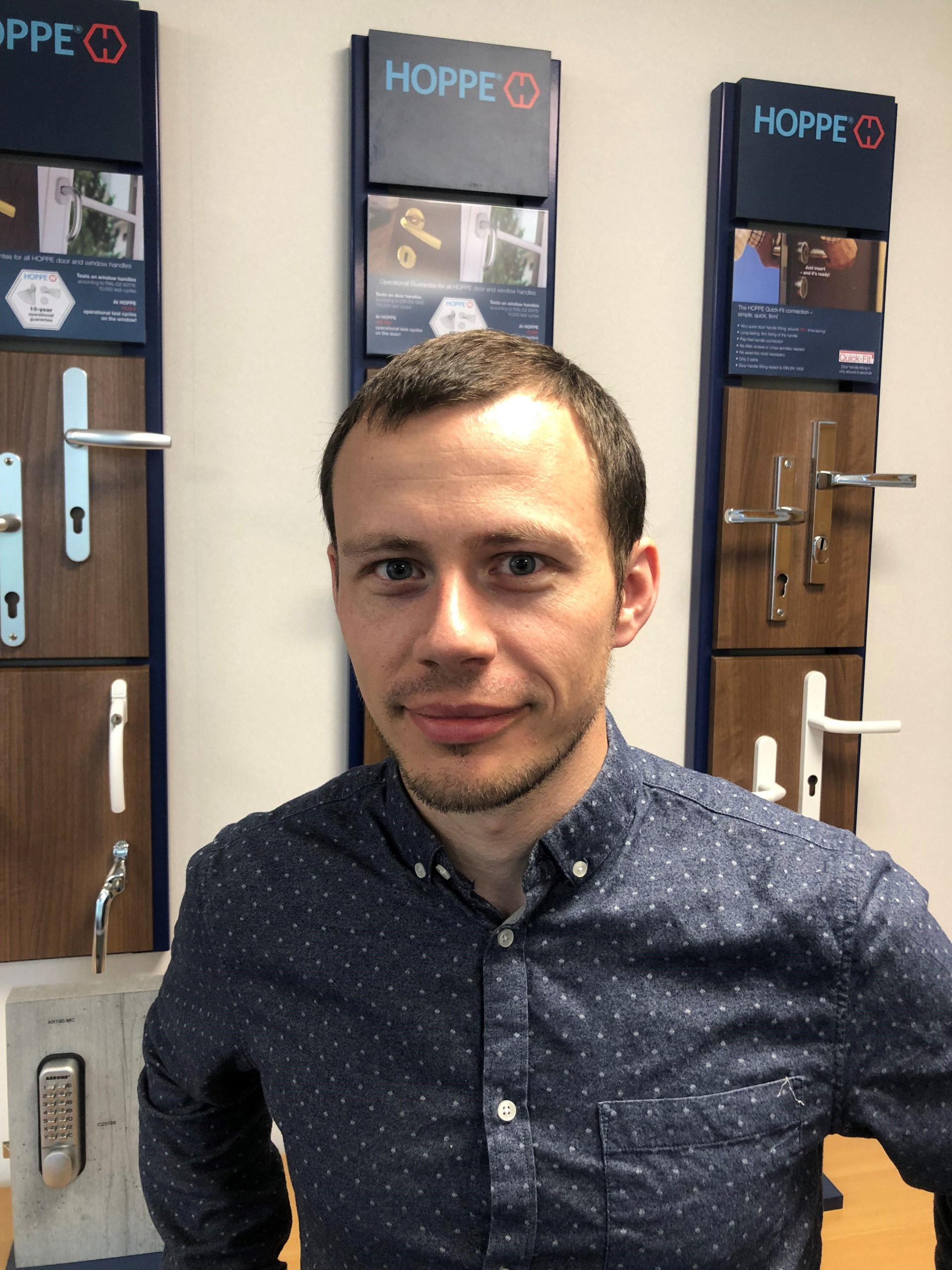 Robert Mottram has recently joined the ARRONE team as a technical manager.
Mottram has more than nine years of experience working within the door industry. He joins HOPPE from steel door manufacturer Robust UK where he was a research and development manager.
"My new role is focused on product performance and ensuring all fire-rated ARRONE products have up to date fire test evidence to support certificates," explains Mottram.
"I have a lot of experience with fire doors and the associated hardware. In my previous role, I was involved in the preparation for the regulations that came into force in November 2019 regarding the CE marking of fire rated external doorsets."

Mottram is a member of the GAI education committee and is currently working towards his GAI Diploma in door systems having completed his Certificate in Architectural Hardware in 2020.
Based in Wolverhampton, HOPPE (UK) Ltd is a market leader in door and window hardware. As a member of HOPPE Group, HOPPE (UK) provides architectural hardware products that have been tested to meet the most stringent European and British standards.