Ordering stock way ahead of time made sense during the uncertainty of the pandemic but this can lead to problems. Amanda Haley asks if it's time for a new way to manage supply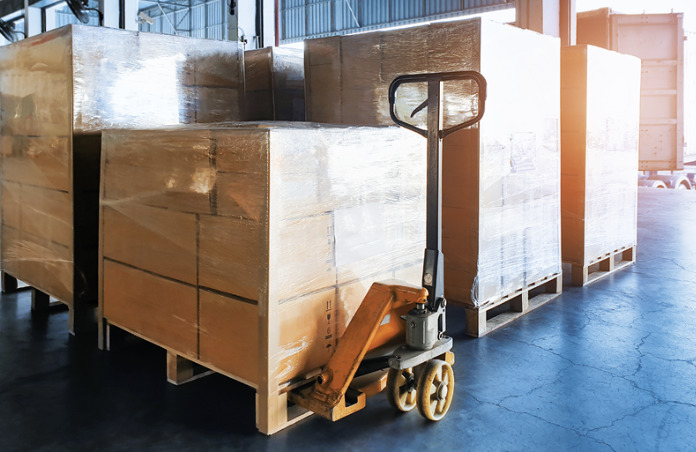 Who remembers queuing up to buy toilet rolls during the pandemic?  We were all guilty of the same thing in those early lockdown days: hoarding, or just buying that little bit extra due to uncertain supplies.
But that way of buying, seemingly harmless, has consequences and it doesn't matter what product is involved. Supply chains and distribution networks try to cope with re-filling shelves after the sudden spike in demand and what was once a fairly flat demand pattern is chaos.  
Anyone who has studied supply chain mechanisms will be familiar with JIT = Just in Time. Developed in the 1970s by Toyota, it is the method of bringing in components to manufacturing plants almost just before they were needed. This must be managed carefully as it is reliant on the suppliers to deliver exactly to schedule. However, the advantages are worth the effort as there is much less storage needed for stock of components, so lower warehousing costs and less chance of stock being lost, stolen, or damaged while waiting to be used.
Due to the pandemic many supply chains that were once very reliable became erratic and in certain sectors, such as construction, JIT became less practical. Many buyers, contracts managers and site agents took the 'just in case' approach instead. The industry saw orders/call-offs being placed further ahead than in pre-pandemic days to factor in the uncertainly of delivery lead-times. It was understandable but this approach carried with it a risk.
One large housebuilder recently confirmed that the stock stored on site is over three times higher than it was pre-pandemic leading to the issue of where and how to store those extra items. Consequently, doors and hardware are hanging around on sites far longer than they would normally be, increasing the likelihood of something happening. Doors made with timber elements not stored in the right conditions can bow/warp as the timbers either absorb too much moisture or dry out too much. Also, they are more likely to get knocked, scratched or dented the longer they are being stored on site.
Similarly, ironmongery packs waiting on site to be fitted to doors can get lost or cannibalised the longer they are there. Mechanical parts such as locks, latches, hinges, could react badly to being stored for a prolonged period of time in damp conditions, or conversely could dry out prematurely. Parts could tarnish or start to rust before they've even been fitted. Keys become parted from their cylinders, cover caps get mislaid for hinges etc; all resulting in delays on site when these parts are eventually required and panic stations to get replacements there quickly.
Carrying larger stocks was the right thing to do during the pandemic but now that supply chains have more or less returned to pre-pandemic levels, is it necessary to continue that degree of 'just in case? Whilst many would argue that the Just in Time approach is rather extreme and perhaps not practical in construction, could there be a meeting in the middle?
Doorset manufacturers and AIs have for many years provided the service of scheduling products for projects, but it has been the contractor responsible for ordering/calling-off those products as and when they need them. Could it be time for a more collaborative approach? Sharing build programmes with the doorset manufacturer and/or AI assigned to the project to assist in planning deliveries? One approach is to look at build programme and decide at which stage the goods are required and arrange delivery one to two weeks before.
Is it also time to rethink the way we pack up and deliver ironmongery for doors? If we send a full doorset worth of ironmongery on day one then the contractor is likely to need to store some of those items as it isn't practical to fit them at that stage. Fitting specially finished handles, for example, to doors too early in the build could risk damage to them and may require replacements before handover, but if delivered with the hinges and locks then these handles would need storing until later in the build increasing the risk of something getting lost/damaged.
We also know that fitting some items too early in the build, before a building is water/air tight or before wet trades have finished, could lead to premature failure of the item, particularly finishes not designed for high humidity conditions. Taking the first fix/second fix approach reduces this risk, therefore working with the AI and/or doorset supplier to split out the components of the doorset into different deliveries in line with how they are to be fitted could help.
In this age where sustainability is at the forefronts of all our minds and we all need to reduce waste is it time to apply a more reigned-in approach? Perhaps using an 'almost just in time' or 'for when it's needed' approach and who knows, could AJIT or FWIN become the supply chain buzz words of the post pandemic doors/AI world?
Amanda Haley DipGAI RegAI is technical & marketing director at Ian Firth Hardware Ltd.