Abloy UK has reinforced the importance of fire door compliance after new government statistics revealed a sharp increase in the number of fires in England.
Fire and rescue services attended 178,737 fires in the year ending March 2023 – a 17% increase on the previous year, resulting in the deaths of 259 people in fire-related instances.
With this in mind, and to mark the start of Fire Door Safety Week 2023, Abloy is calling for a better understanding of regulations around escape systems to raise standards within the industry and reduce the risk of loss of life.
Pat Jefferies, commercial director at Abloy UK, explains: "Abloy is a huge advocate of fire and emergency escape door compliance and an avid supporter of Fire Door Safety Week. We promote the crucial importance of fire doors in saving lives and protecting property – not just during the initiative but all year round.
"When it comes to access control in public buildings, there is no greater responsibility than specifying the correct locking solution on emergency escape and fire doors. As well as having a moral obligation to ensure access control systems adhere to the latest regulations, there is also a legal requirement for those in charge of a public building – whether that's an employer, building owner, or facilities or building manager."
There are several building regulation standards in place that relate to access control, and it's essential that these are adhered to, to ensure safety and security.
These include EN179 Emergency Escape (for when the building occupants are aware of the building environment), EN1125 Panic Escape (for environments used by the general public) and EN13637 Electronically Controlled Escape Systems (for use on escape routes).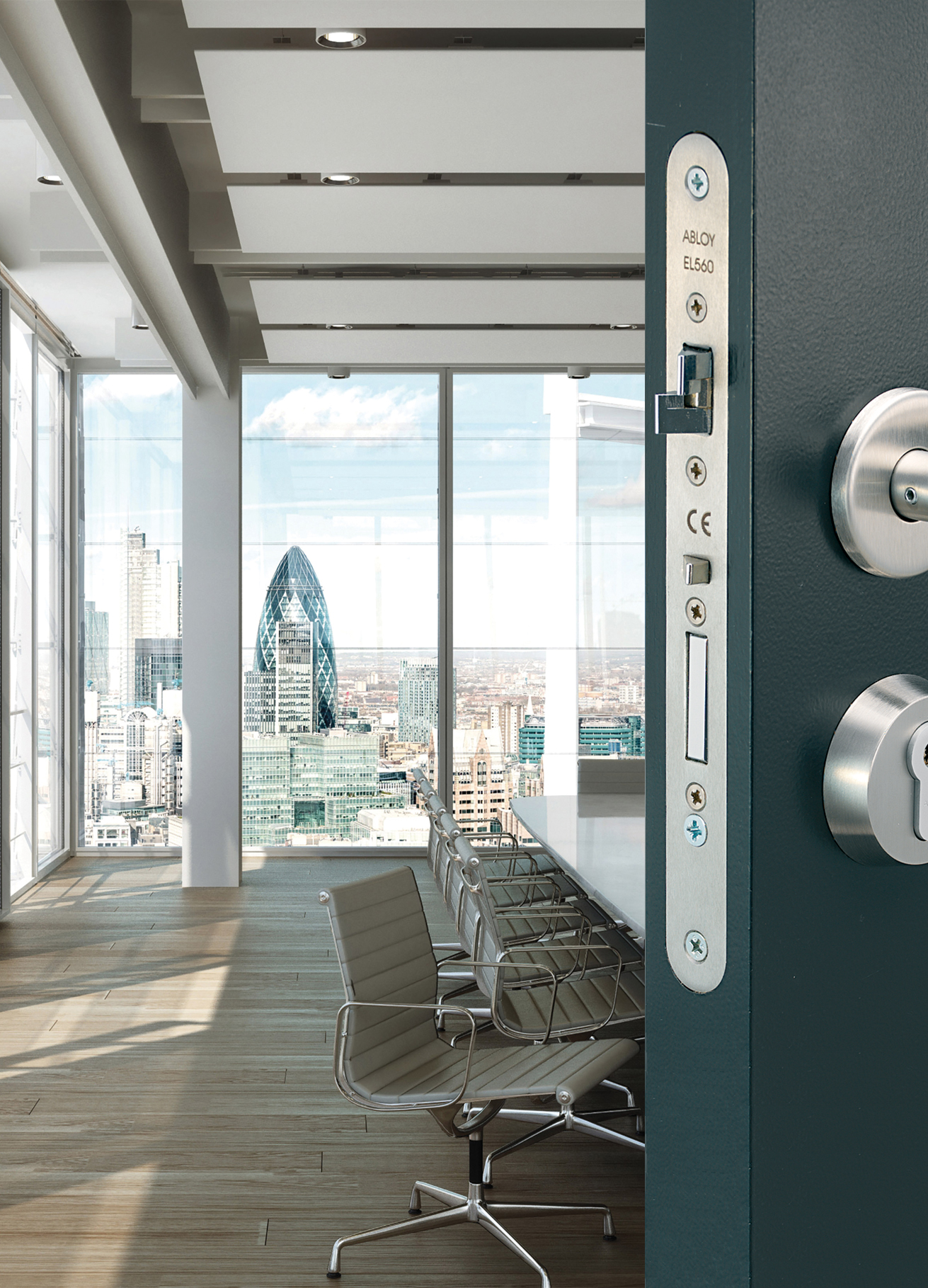 These standards state that even if a door is electronically controlled for access there must be a compliant mechanical means of escape in an emergency.
In the case of fire doors this is essential to provide fire protection, compartmentalise a building and protect the escape routes. This is also a critical function in a terror situation – offering the ability to shut off certain areas to terrorists and allow controlled egress or access to ensure the safety of the public.
There was also a recent amendment to BS 7273: Pt4 Code of practice for the operation of fire protection measures – Part 4: Actuation of release mechanisms for doors, to enhance security and provide safer means of controlling the unauthorised use of escape doors.
Who is responsible for fire safety?
Pat added: "Even with all these regulations in place, there is little awareness of who is responsible for fire safety duties. There needs to be greater education on escape and fire door safety, and how to ensure the solutions specified are safe and compliant.
"This is most crucially to guarantee the safety of a building's occupants, but also to make sure that the building manager is not liable if an accident does occur."
With this in mind, the Abloy Academy offers a range of free courses designed to designed to train installers, security managers, end users and specifiers, giving them the skills and knowledge to ensure maximum safety and security while helping to save lives in an emergency.
These include the Foundations and Foundations Plus courses, and new RIBA approved CPDs to help educate on specifying compliant access control solution.
Pat concluded: "Compliance must be taken very seriously – the shocking increase in fires in England makes this an even more pertinent issue. With the free courses available at the Abloy Academy, specifiers of access control solutions for emergency escape and fire doors can ensure that systems adhere to the latest regulations.
"After all, it could mean the difference between life and death."
For information on the Abloy Academy, the courses on offer, and to register to attend, go to https://bit.ly/3rl9Frz.