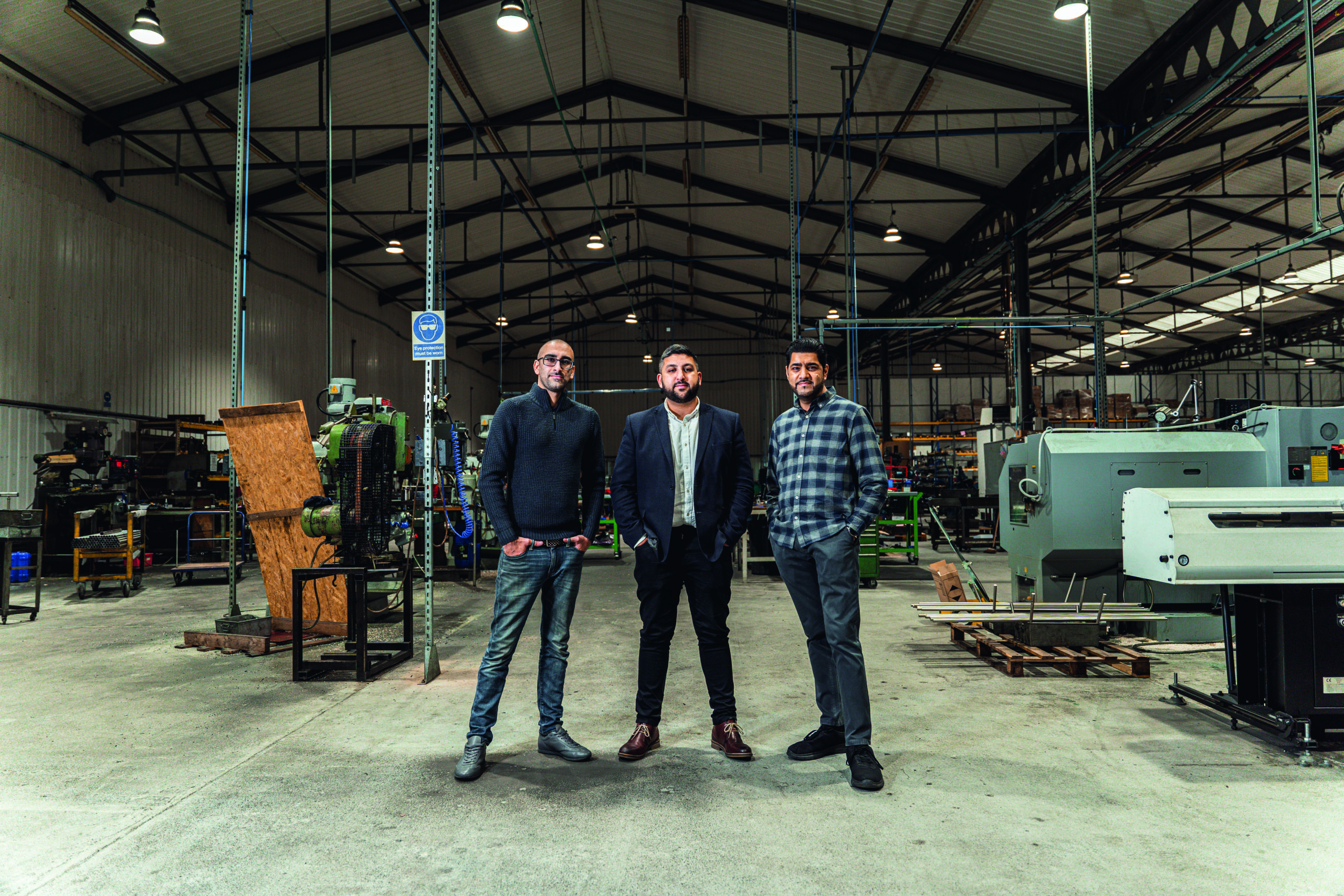 Aston University has teamed up with architectural hardware manufacturers, Creative Manufacturing Limited (CML), through a Knowledge Transfer Partnership (KTP). A KTP is a three-way collaboration between a business, an academic partner and a highly qualified researcher, known as a KTP associate. The aim is to implement the digitalisation of operational and production processes by adopting an Industry 5.0 approach. 
CML, trading as Instinct Hardware Limited, is based in Birmingham in the West Midlands and designs and manufactures architectural hardware, primarily door furniture, for architectural ironmongers using top-graded stainless steel.
The project will improve productivity, increase CML's competitiveness in the architectural manufacturing sector and is forecast to increase its turnover to £10 million five years after the completion of the 24-month KTP.
The company's production data is currently collected and processed manually.  The KTP will use digitalisation to improve manufacturing efficiencies by introducing real-time data systems, which will enable better management decisions that don't have to be made in hindsight. 
This will lead to shorter and more accurate lead times, better customer service and increased efficiency and will enable CML to secure more business, by implementing effective production planning.
Real time production data
As well as developing digital dashboards in the factory which will display real time production data to support planning and decision-making, the project will also allow CML to trial new ideas and model 'what if' scenarios by using simulation software to create a digital virtual representation of the CML factory, reducing production costs. 
The Aston University team will be led by Dr Donato Masi, senior lecturer in operations management, whose research focuses on how digitalisation and the emerging Industry 5.0 approach can enhance the sustainability of operations and supply chains. He will be supported by Dr Gajanan Panchal, lecturer in operations management, whose research is focused on how technologies support businesses towards achieving sustainability.
Dr Masi said:  "The project presents an opportunity to deploy the concepts and theories resulting from our research in a real-world situation and demonstrate its high-quality impact. The digital virtual representation of the CML factory will also become a powerful teaching aid in research and taught programmes, exposing students to real manufacturing issues."
Nil Chohan, operations and technical director at Creative Manufacturing Limited, said: "This partnership will allow us to harness Aston University's expertise in operations management and Industry 5.0 concepts to strengthen our market position in the architectural manufacturing sector by offering customers increased productivity, quicker turnaround times and accurate real time data on orders."