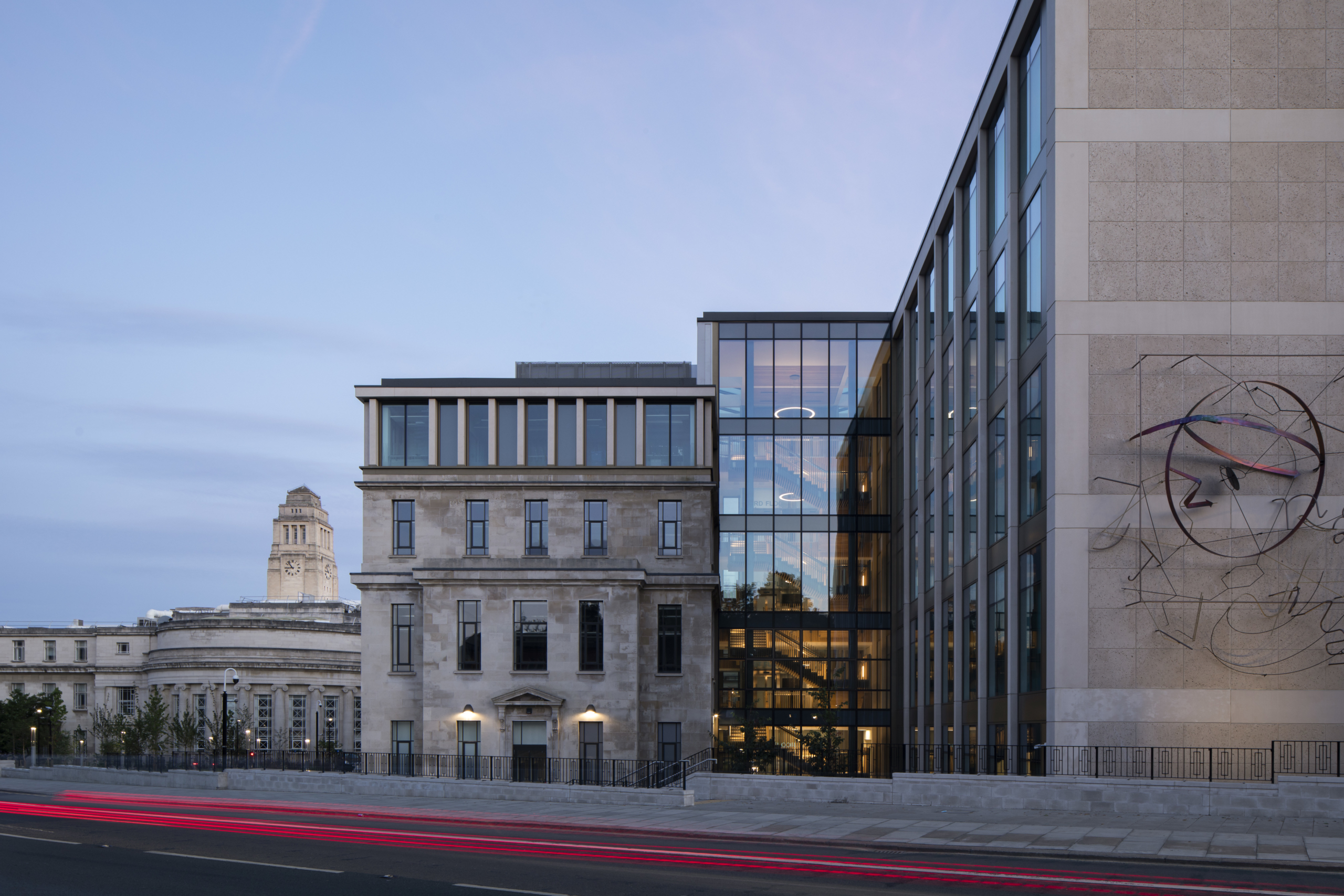 Arrchitectural ironmonger Em-B Solutions has provided a full design and supply ironmongery package to Leeds University's new £96m Sir William Henry Bragg Building.
The building, which has been under construction for the last four years, is home to the Faculty of Engineering and Physical Sciences. It opened for the start of this Autumn term. It will position the University as a world leading research platform. The building is named after Sir William Henry Bragg, whose pioneering research at the University in the early 1900s won a Nobel prize and unlocked some of the biggest discoveries in modern science.
The project is the largest single investment the University has ever made and forms part of a wider investment in its estate. It comprises a sympathetic refurbishment of the existing Grade 2 listed Old Mining Building, with an additional roof top extension, whilst the remaining site is a new build, providing a total gross floor area of more than 16,000m2 over seven storeys. The new-build element links directly to the university's existing engineering and chemistry facilities.
In a team led by Arcadis, the Sir William Henry Bragg Building was designed by architecture practice ADP and built by main contractor BAM. For Em-B the project involved not only a full scheduling service for hundreds of doors across the whole site but a requirement to design hardware to suit both old and new parts of the building, both of which will be subject to high levels of traffic.
The new-build, low-carbon, glass-and-steel complex is seven-storeys and includes high-tech teaching rooms and laboratories. These seven storeys include a 2,400m2 basement; a hermetically sealed, negatively pressured, electrostatic environment, designed so that vibrations from passing traffic do not interfere with the ultra-sensitive laboratory instruments. This equipment includes advanced electron microscope technology for investigating and fabricating new materials.
The building has achieved an BREEAM Excellent rating for sustainability. The light filled atrium provides social breakout and collaboration space for academics, students, and professionals. The 1915 café is also designed to host a range of working, exhibition, and social activities.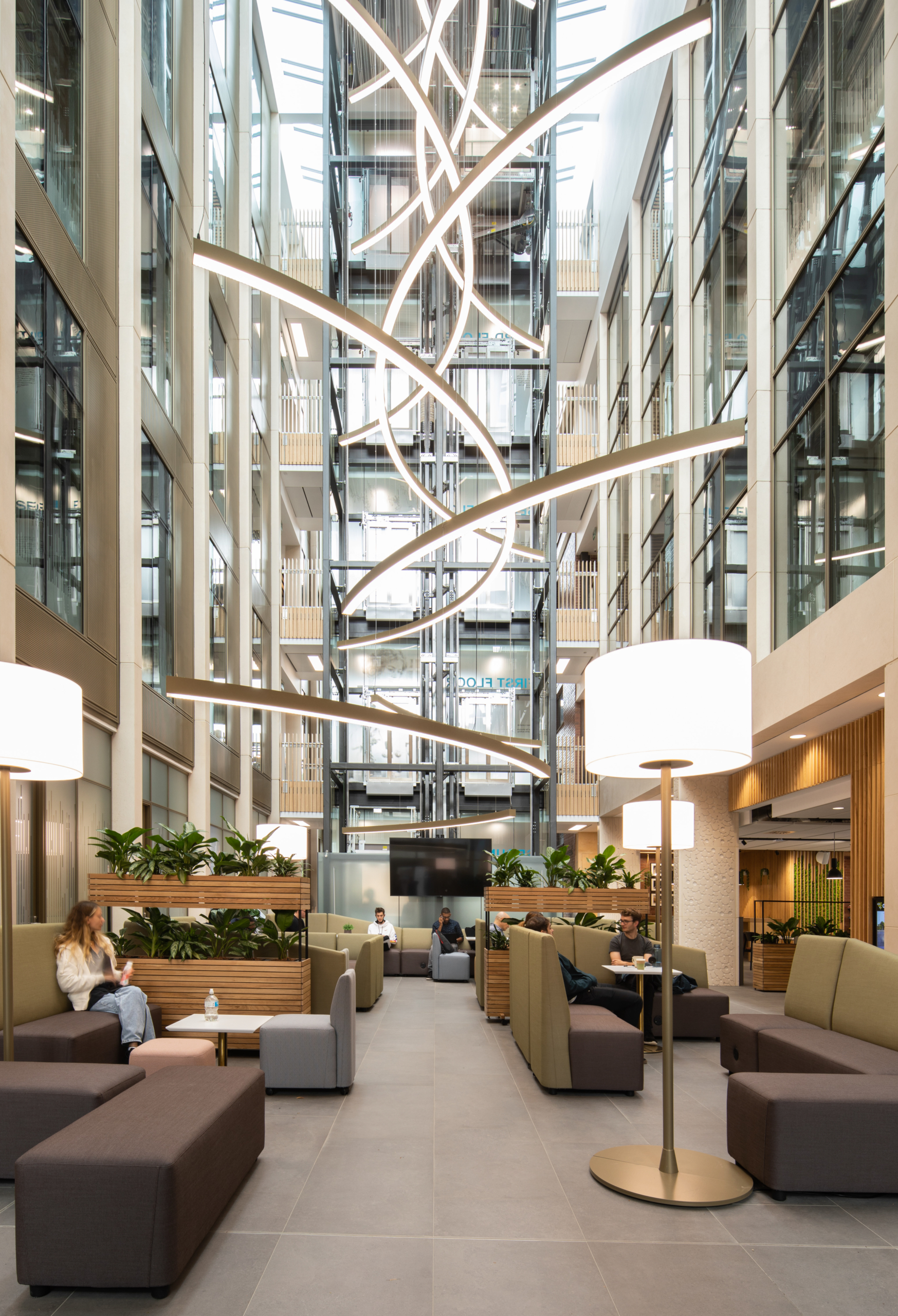 Working to a brief from BAM, Em-B scheduled the door hardware for 460 fire doors, classroom and lab doors, office and back room facilities, toilets and catering facilities. In the older part of the building Em-B provided suites of aged bronze ironmongery including closers, lock cases, hinges handles, and levers all to match. In the new part of the project the emphasis was on compliance and long-lasting functionality in hard-wearing satin stainless steel. Em-B also provided a package of access control and automatic doors. 
"BAM has a strong and long-standing partnership with Em-B," says Matthew Cooer from BAM. "We gave the team at Em-B the remit and knew we could trust them to design the right scheme for the project. The two halves of the building – the old and the new – were handled with skill and sensitivity to the building's function and design. Having a great supplier nearby was a real asset, and the service levels were great – even dropping items on site in an emergency."