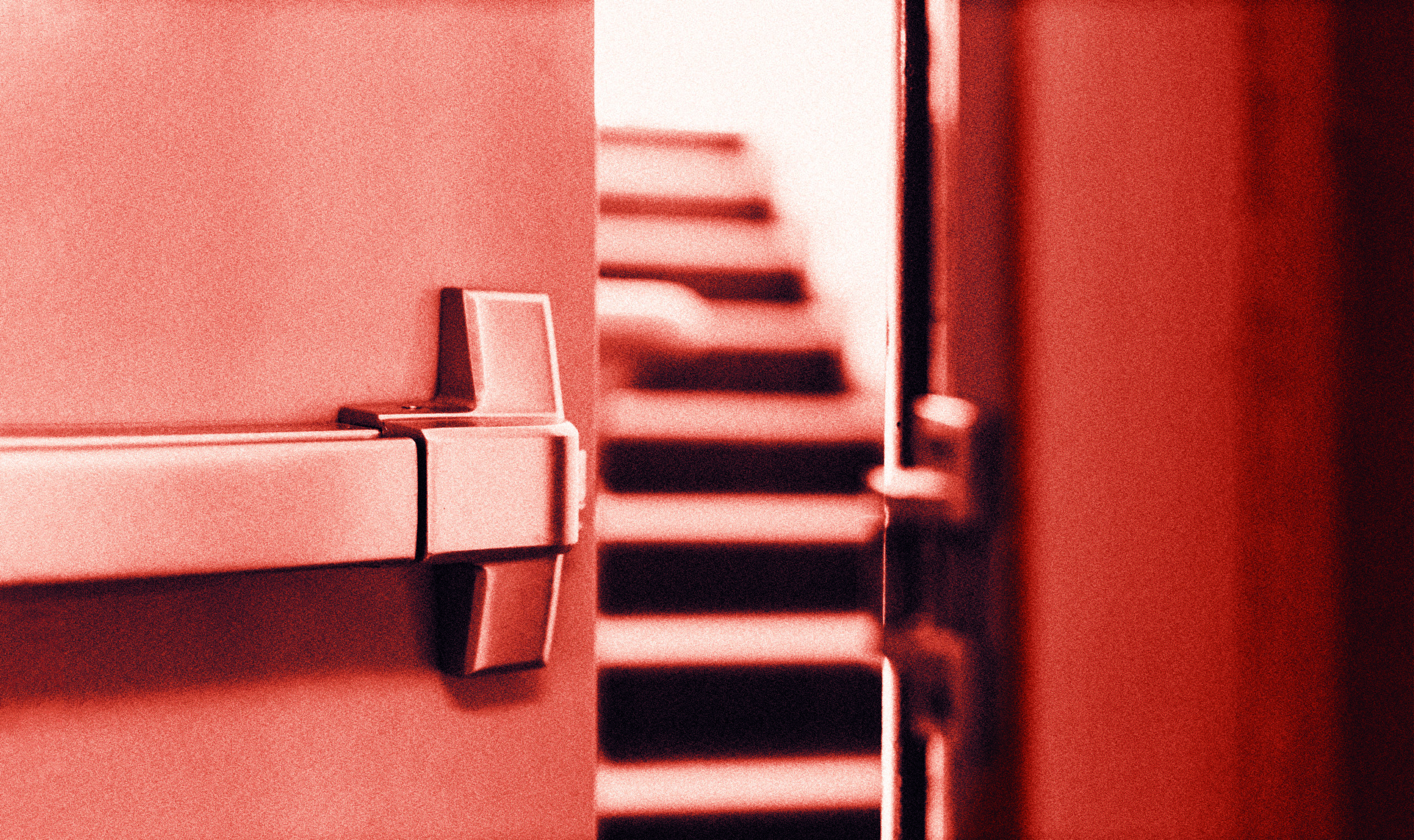 A fire door is a door with a fire-resistance rating which is used as part of a passive fire protection system. Fire doors must be installed to replicate their tested condition, and if changes are made to them in any way these are likely to negatively affect their fire performance, and certainly nullify any third party certification or CE/UKCA mark.
A fire door must have fire test evidence to prove that it is a fire door. For an ironmongery product to be used on a fire door it should have fire test evidence that it has been tested on a similar construction of fire door.
Primary fire test evidence
Primary evidence derives from a fire test by a named manufacturer at a UKAS laboratory or accredited by an Accreditation Body that is a signatory of International laboratory Accreditation Cooperation (ILAC). The reports from the fire tests are statements of fact and therefore only apply to exactly what has been tested, no more and no less.
Whilst it is possible to manufacture directly from a Primary Test, this is limited to exactly what was tested on the original fire door test. Primary test evidence cannot be used in all circumstances as the sheer number of possible combinations of fire doors makes it impossible to test every variation. In order to allow other variations of elements which are outside the scope of the primary evidence such as differing sizes and products, we therefore need fire assessments.
Assessments are written by qualified fire consultants. The assessment report combines all items of test data into a single document identifying the maximum permitted parameters or consider any specific changes to the tested specification that the test sponsor requires.
The report becomes the document that the test sponsor will use in support of their test reports. Assessment reports normally have a stipulated validation period such as five years, after which time they should be returned to the assessing body for review. The relevant designated standard for that product group, what responsibilities must be met by the manufacturer, and the necessary level of involvement from an Approved Body, depends on the level of Attestation and Constancy of Performance (AVCP) the product complies with.
Assessments consider a wide range of aspects of design; for example, with doors the following are typically considered:
Changes in leaf dimensions
(height and width).
Changes in doorset configurations (single leaf, double leaf, single acting, double acting)
Glazed aperture sizes and configurations.
Option to use alternative glass types.
Door frame variations
(e.g. size, section, material, etc.).
Changes and additional items
of hardware.
Intumescent specification.
Field of Application reports
It is often necessary to produce a Field of Application (FOA) Report for fire doors. This brings together a number of fire test reports into a single practical document that outlines the variations and permitted parameters. It means the door manufacturer will understand the range of situations in which their product can be sold, the installer will understand where and how they can install the product as well as assisting the door manufacturer in reducing the risk of claims resulting from incorrect installation. It will also assist with issues such as permitted ironmongery as well as its correct positioning on the door.
Fire performance standards
There are two fire performance standards that are accepted for use within the UK:
These standards provide the Integrity (E) & Insulation (I) performance for the sample tested. The Test Report provides the backbone for Third Party Certification Scheme requirements and is also used as the starting point for Global Assessments.
Items are always tested as part of a complete doorset; It is very difficult to get a meaningful test result by testing items in isolation. The fire test shows how the various components of a doorset interact with each other when subjected to fire.In the majority of cases a full size and fully operational sample is taken to test and will normally be tested right through to destruction so the overrun can be used to the best advantage when obtaining a Global Assessment. In the case of a BS-EN 1634-1 test any overrun can be used in a Direct Field of Application which forms part of the test report. 
A fire door rating means how long the door will be able to resist fire and as stated It can be tested to BS 476-22 or EN 1634-1, the prefix of the door therefore relates to the standard to which the door has been tested as well as the length of time the fire door will resist fire.
The current standards are BS 476 part 31:1 1983 and EN 1634-3: 2004. Although these are often described as smoke tests, the standards actually test for the amount of air leakage from the perimeter of the sample whilst being subjected to both negative and positive pressures. Third Party Certification schemes will also introduce cycling testing to evaluate the durability of the seal in the working environment.
Sometimes doors are required to be both fire and smoke control doors. This means there will be smoke seals as well as intumescent seals in either the entire perimeter of the door or in the frame. Sometimes these seals are combined as a single intumescent and smoke seal. Similar to fire resisting doors, the prefix of the door therefore relates to the standard to which the door has been tested as well as the length of time the fire door will resist fire/smoke. The suffix 'S' (e.g. FD30S) denotes  the door is both a fire and smoke controlled door.
Third party certification
Third-party certification for fire doors is a process of testing and verifying a fire door's design, performance, manufacturing process and quality assurance of procedures and supporting documentation.
A company that seeks third-party certification is independently audited to ensure that the management and manufacturing processes, and supporting systems, are in place to ensure consistency with the fire door/fire doorset that was initially tested. The product is also subjected to regular scrutiny, with periodic testing taking place on standard products to ensure that the test wasn't just a once-only event.
Not all fire doors have the same scope of compatible ironmongery – it should therefore not be assumed that certificates can be cross-fertilised"

Douglas Masterson
When third party testing is conducted, a manufacturer or supplier provides an independent test laboratory with samples. The samples are tested to the required standard and a test report is issued. The information contained in the test report relates to the specific sample that was tested and test reports are a statement of fact in relation to what occurred when the test was conducted.  Minor changes in the composition of a material from that which was tested may significantly affect the performance of the product/material and may therefore invalidate any test results.
Third party certification can be 'broken' and invalidated by the use of incompatible components including ironmongery, frames, seals, glazed apertures. Full consideration of the required specification is needed at a very early point in the project, often certification gets broken because allowance for specific parts has not been taken into consideration when the door was selected.
Not all fire doors have the same scope of allowed specification and compatible ironmongery – it should therefore not be assumed that certificates can be cross-fertilised. When it comes to fire door certification it is the door certification which is the trump card and which overrides any certification relating to other parts of ironmongery. Breaking certification not only invalidates certification but present a risk to users of the fire door that it may not work when required.
It should also be noted that manufacturing third party certification isn't the full story, a compliant installation, a regular regime of maintenance as well as a programme of ongoing inspection is critical to ensure a fire door will work when needed.